To start, we prepped the existing roof surface for the new roof installation. Next, we provided and loose lay 1 layer of 1/2" Kelly green coverboards on top of existing membrane. After that, we provided loose lay 60mil TPO membrane over Kelley green coverboards and installed TPO pipe boots to all pipes penetrating roof surface. For the wind vented roofing system, we provided and installed wind vents as specified by manufacturer for membrane securement.
Save with a Commercial Roofing Re-Cover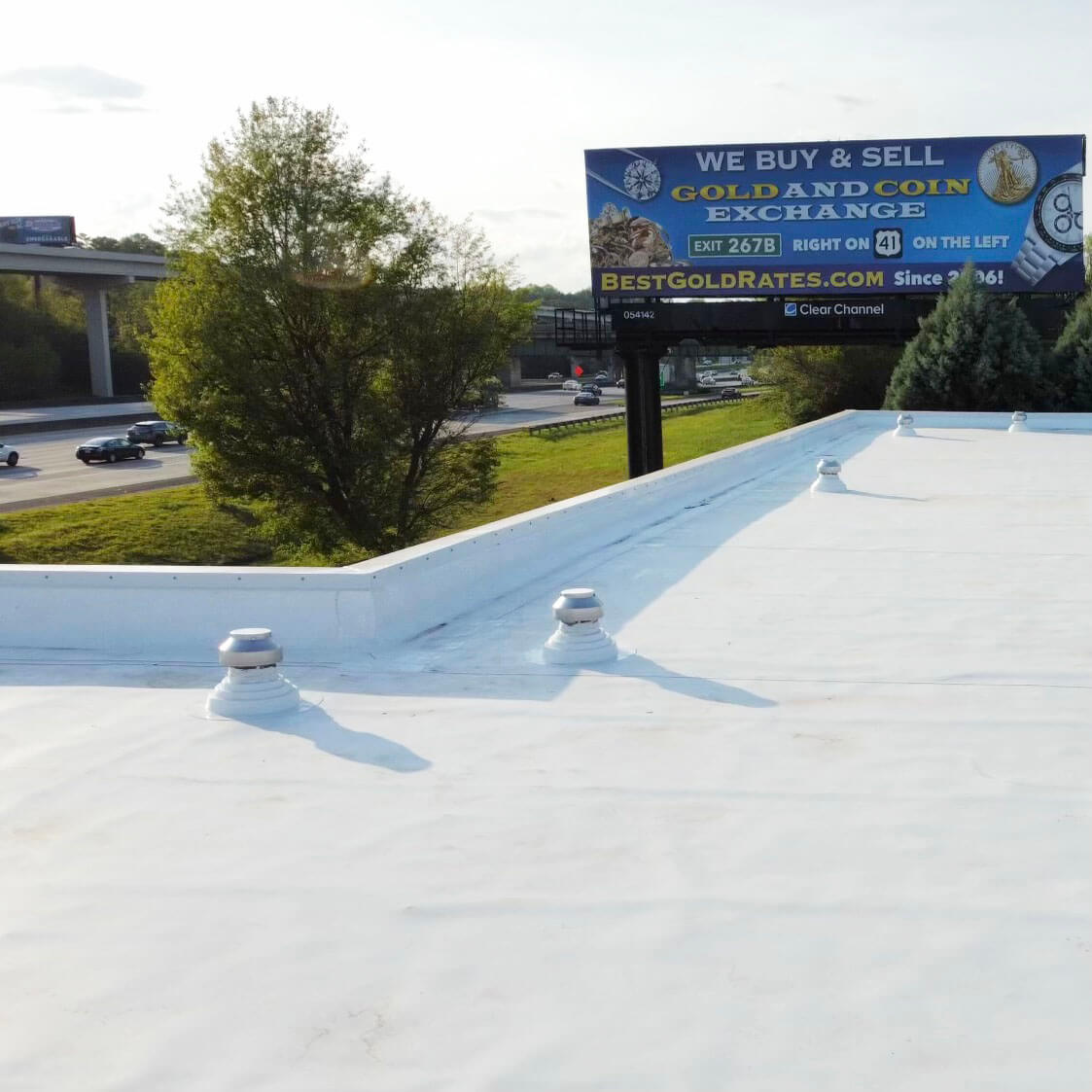 Call for a Roof Inspection:
(678) 756-0224
Commercial Re-Cover Projects
Posts from our resources related to TPO Roofing and Re-covers
Commercial Roofing Re-Cover
Contact our commercial roofing team today for a roof inspection for your Re-Cover roofing project.