Best Commercial Roof Warranties by Parsons Roofing Company based out of Atlanta, GA. We guarantee our quality commercial roofing services and always complete your commercial roof to 100% customer satisfaction.
Best Commercial Roof Warranties – Choose a Quality Contractor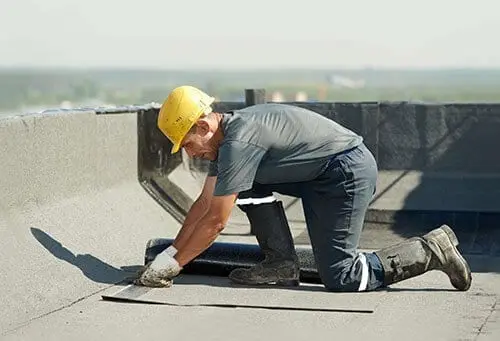 Choosing a quality and proven roofing contractor is the most effective way for consumers to avoid the stressful nature of the business; however, there are still responsibilities that fall on the customer to ensure they are knowledgeable and protected.
One of the best ways to ensure you are protected when having your commercial roof repaired or replaced is to understand the type of warranty you are being issued based on your situation. Commercial roof warranties vary significantly regarding what they cover and why. Here are the most common types of guarantees and the not-so-clear details behind them.
Commercial Roof Warranties – Material Warranties from The Manufacturer
These types of commercial roof warranties are usually boldly labeled as 20 or 30 years long. These warranties can be deceptive to consumers because the consumer thinks it covers them against leaks.
In reality, a roofing material warranty only covers defects in the roofing material. What roofing manufacturers consider to be a defect must be an abnormal instance of flaking, chipping, or premature degradation. The keyword is abnormal. If the material wears out over time and isn't deemed abnormal wear for the life of the commercial roof, it is not covered under the roofing material warranty. These types of coverage are extremely limited and rarely payout.
Commercial Roof Warranties – Labor and Workmanship Guarantees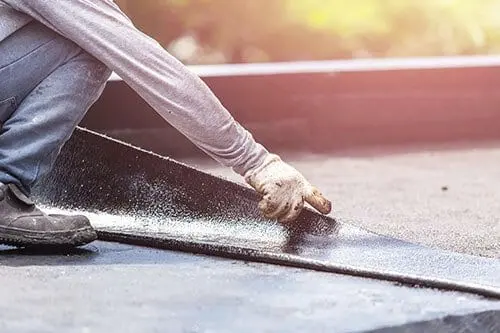 Roofing Labor warranties cover the cost of materials and labor to fix roof leaks after a roofing repair has been made. They are what is valuable to the consumer because the consumer doesn't want to be responsible for a roof that is leaking after they have paid to fix it! These types of commercial roof warranties can vary from covering the entire roof to covering specific locations that were repaired. It is essential to read the details of your roof warranty as there are exclusions that can leave the consumer liable for roof leaks in some cases.
Commercial Roof Warranties – Manufacturer's Labor Warranties
Commercial Roofing Manufacturer's labor warranties otherwise known as NDL (No-Dollar-Limit) warranties can only be provided by a roofing contractor who is certified by a roofing manufacturer to install their product. These are THE BEST types of commercial roof warranties a customer can have. There are three main reasons:
Roofing Manufacturers like Holcim Elevate and Versico will likely never go out of business. If your roofer gives you a roofing labor warranty and their company doesn't last as long as your roof warranty, you are in trouble! Therefore, if you choose a quality roofing manufacturer you can confidently rely on the roof warranty being intact if you need it.
The roofing manufacturer acts as a third-party roof inspector. They are the one who is liable for roof warranty claims. Therefore, they send factory roof technicians out to make sure a roof was installed "by the books." Customers don't have to worry if the commercial roof was installed correctly or not because some roofing contractors cut corners when no one is there to check their work.
Roofing Manufacturers offer full roof warranties for up to 30 years. A typical roofing company cannot shoulder the liability for this type of warranty for that long of a duration. If you want peace of mind for the long haul, make sure to get this type of roof warranty.
Parsons Roofing Company is a certified installer of Holcim Elevate, Carlisle, and Johns Manville products. All are industry leaders!
Commercial Roof Warranties – Warranty Exclusions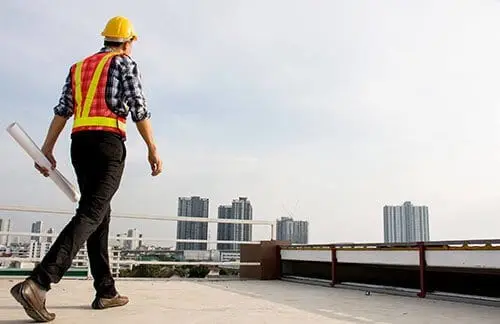 On the surface, roof warranties can seem to be all-encompassing concerning the coverage that they provide. While some are vital to consumer protection, they don't cover everything. Typically, anything that your insurance policy would cover (i.e., fallen trees, fires, high winds) is excluded from all warranties.
That's why you have insurance! Also, ponding water (as defined as water that remains in a puddle on the roof for 48 hours or more without additional rain), is excluded from all policies except for Silicone Coating Systems.
Silicone Roof Coatings are the only commercial roofing product that remains unharmed when maintaining continuous contact with ponding water for an infinite amount of time. This resistance makes them an excellent solution when re-sloping a roof is not an option. Our recommendation is to read your roof warranty carefully to gain a better understanding of what it covers. We will gladly answer any questions you have about your roof warranty!
Get A Commercial Roof Consultation Today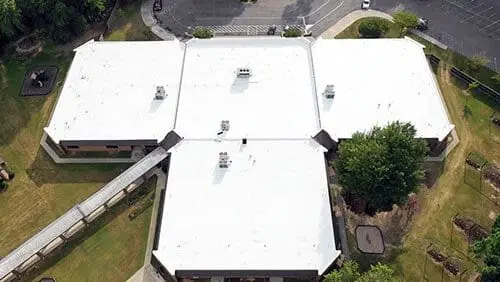 The commercial roofing industry does have many roofing contractors who aren't true professionals. Our most sincere recommendation to customers is to conduct thorough research before hiring potential roofing contractors. There are countless areas to consider before hiring a quality commercial roofer, and you owe it to yourself to find someone who will get the job done right the first time around.
Parsons Roofing Company employs the most current and effective roofing industry practices and is recognized as a certified partner by multiple leading roofing industry manufacturers. Contact our team today for a roof inspection and experience the professional difference that Parsons Roofing Company delivers.