Roofing Frequently Asked Questions
What are the most common and beest commercial roofing systems?
TPO, or thermoplastic polyolefin, is the fastest roofing product within commercial roofing.
A cost-effective alternative solution rather than replacing an entire roofing system.
A highly durable, chemical-resistant solution perfect for restaurants and many other commercial roofing applications.
At Parsons Roofing Company, we want our customers to be heard and well informed. We have put together a few frequently asked questions to help you understand your best way forward.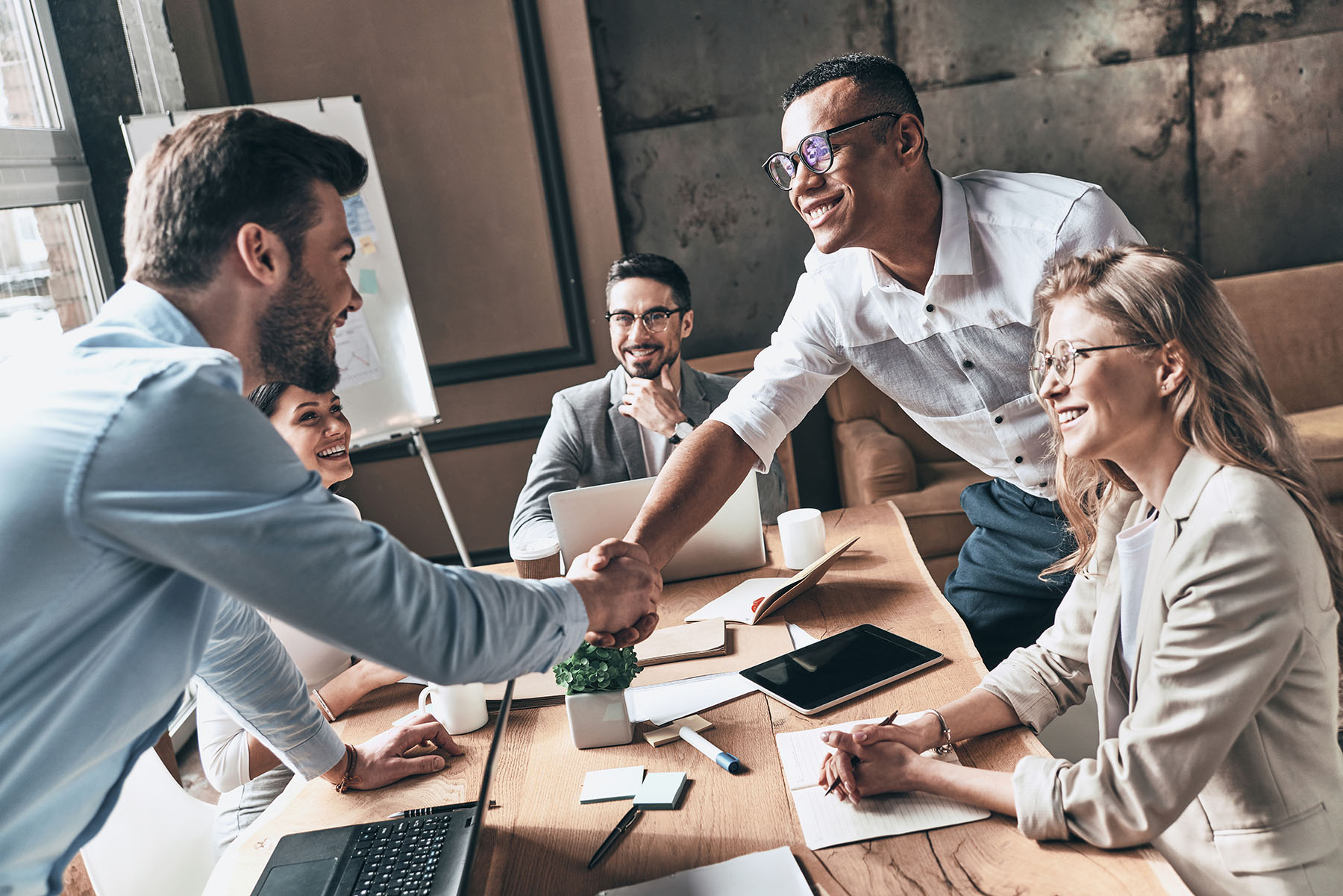 Do I Need To Replace My Entire Commercial Roof?
If you only have one roof on your building and it is in acceptable condition, you may be able to install a new roof over the existing layer.
What If Our Roof Has Two Layers Of Existing Roof
What About Unsafe Conditions?
A qualified contractor will need to tear off and install a new roof if the existing one is damaged, saturated, or unstable.
How Do I Know If My Commercial Building Needs A New Roof?
Parsons Roofing Company's expert inspectors will perform a free roof evaluation, complete with infrared thermography imaging, to determine the quality of your existing roof. Visible moisture damage, leaks, or mold on the building interior are all indicators that your roof may need replacing.
How Much Will A New Roof Cost?
We take a consultant-based approach with each roof, as each building is unique with its own set of challenges. Many factors contribute to the price of your new commercial roof. Parsons Roofing Company provides free roof consultations and budget forecasting to prepare you for the costs involved with roof maintenance and replacement.
Cost And Installation Of Preferred Materials
Roof Access
Roof Penetrations
Warranty Options
Square Footage
Existing Conditions
How Long Will My Commercial Roof Last?
Many factors affect the useful lifespan of your commercial roof; these are averages for commonly used roofing systems.
How Long Does It Take To Install A New Commercial Roof?
The type of roof, roof size, existing damage, weather conditions, inspections, and permits are all factors influencing project completion time. Each building is unique with its own set of challenges. After a complimentary roof evaluation, we can provide an estimated completion time for the project. Your Parsons Roofing Company project manager will be in regular communication with you regarding the project progress and status.
How Do I Know Which Type Of Roof Is Right For My Building?
Our seasoned roofing experts will thoroughly evaluate your roof and communicate with you to best understand your needs and priorities. After we gather all the necessary information, we will help you determine the best roofing system for your building and budget.
How Can I Choose The Right Commercial Roofing Contractor?
Because of the internet, consumers around the world have an incredible advantage when hiring roofing contractors. However, with access to more businesses and service providers, it is more crucial than ever to conduct thorough research into who you are hiring. Several key factors determine quality commercial roofing contractors from the rest.
Have You Confirmed Their Insurance Coverage?
Is The Company Just Subcontracting Your Work Or Supervising The Work Themselves?
Do They Have A Portfolio And References To Prove Their Knowledge And Experience?
Does The Company Have Quality Supplier Relationships?
Are They Certified Commercial Roofing Installers?
Check Online Reviews, Ratings, And Scoring With The BBB – How Does The Company Rate?
What Do I Need To Do To Maintain My Commercial Roof Warranty?
The most common warranty options include contractor's warranty, manufacturer's warranty, and a manufacturer NDL (no dollar limit) warranty. Parsons Roofing Company is proud to offer all three warranties on every re-roof project. Manufacturer warranties require a third-party inspection of the work completed to guarantee the warranty. Regular roof inspections and seasonal maintenance are often recommended or required to uphold warranties.
What Should I Do If I Have An Emergency Commercial Roof Leak?
Your priority is to protect your assets inside your facility from water damage. Move technology, cover equipment, and call the professionals at Parsons to repair the leak as soon as possible. Parsons Roofing Company has a 24/7 emergency roof repair hotline for situations like these.
How Often Should I Inspect My Commercial Roof?
Roof inspections are necessary to maintain the useful lifespan of your commercial roof system. We recommend bi-annual roof inspections. Parsons Roofing also emphasizes the importance of seasonally clearing debris from the roof surface and making any repairs as soon as possible.
Commercial Roofing Glossary
View our Glossary to learn roofing terms commonly used throughout the roofing industry.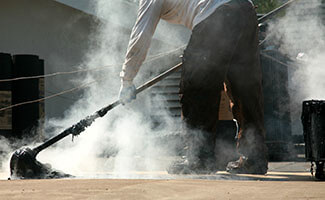 What Is A Built-Up Roof System?
Built-Up Roof system or BUR system is a common built-up Commercial Roofing system provided by Parsons Roofing Company.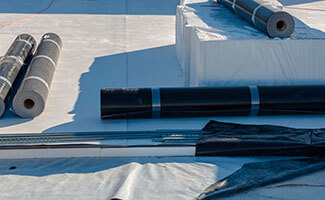 TPO Vs Silicone : Best For Commercial Roofs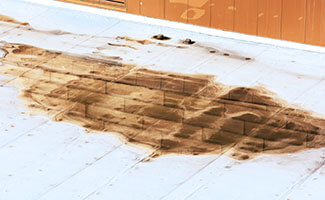 Ponding Water : #1 Best Solutions For Commercial Roofs
On many commercial flat roofs, water doesn't properly drain off the roof.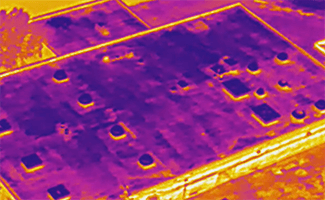 Why Infrared Commercial Roof Inspection?
The age of technology has advanced business and effective problem-solving in a way that is best described as immeasurable.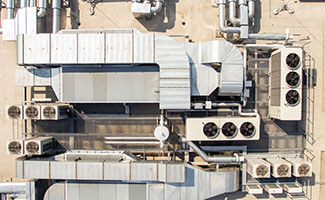 Why Commercial Roof Walk Pads?
Your commercial roof will be a host of a number of added structures. HVAC units, for example, are common structures that require frequent maintenance and servicing.