One of the most asked questions by building owners is how to maximize the lifetime of their commercial roofs. With roof replacement being such a large undertaking, many owners are hesitant to make the necessary investment until it's too late – after damage or leaks have occurred. That's where we come in. Our team of professionals has extensive experience in providing solutions that are cost-effective and less burdensome to building owners.
The Most Important Step in Preserving Your Commercial Roof – Act Quickly
If you take one thing away from this article let it be this: The most important step you can take is not to be complacent. We understand that it's never fun to deal with commercial roof issues, but the earlier you act the less you will end up paying. For example, there are four solutions to fixing a commercial roof: repairs, roof coating, re-cover, and roof replacement.
Here are some cost estimates for each: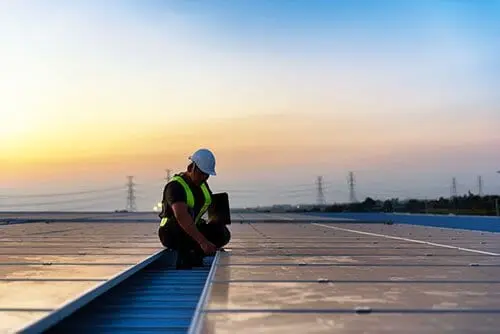 These are just cost examples and every roof has a different cost to fix, but the ratio of costs is fairly accurate.
When your commercial roof starts to leak these options begin to diminish. Eventually, you will only be able to replace your roof, when you might have been able to repair or coat your roof if you had acted sooner. This alone can end up saving customers thousands of dollars.
Commercial Roof Maintenance Programs
Maintenance programs are a great solution to extending the life of the roof. Our professionals will come out quarterly or bi-annually to check on the roof and make small preemptive fixes to avoid larger problems. As the old saying goes, "An ounce of prevention is worth a pound of cure."
It is also important to have one of our roofing professionals out to help diagnose your issues. Far too often we see building owners try to repair their own roofs. They end up using materials that can be found at Home Depot and assume they will work on their building's roof. A lot of these products are not compatible and will eat through the roof!
Diagnose the Issue and Choose A Solution
The Parsons team employs the newest industry technologies to maintain a competitive advantage and more importantly produce effective results. Our first recommendation in any commercial roof leak scenario is to capture an infrared scan of the roof using a drone.
This infrared scan allows us to properly address the problem areas and discover the source of the leak. By collecting this information in a non-invasive manner, we can save our clients time and money.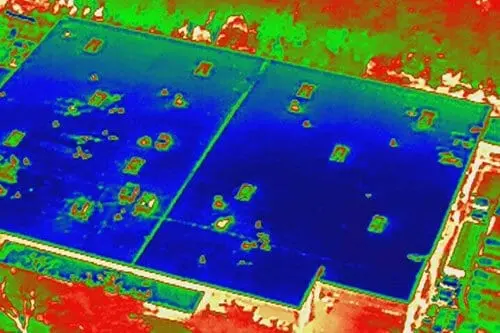 Once the source of the leak(s) has been located, we will recommend the appropriate course of action based on the details of the situation. In many cases, leaks are the result of weathering around flashing locations and the perimeter of the roof.
Flashing is the material surrounding ventilation pipes and machinery, as well as wall construction. Its sole purpose is to direct the flow of water around openings to prevent leaks. By quickly evaluating that weathered or poorly installed flashing is the source of the leak, we use specialized coatings and materials to "touch up" the problem areas, giving them a reliable and extended life.
While flashing installation is usually the culprit of leak issues, field seams on roofs can often pose issues after weather exposure or if not properly installed, to begin with. The infrared scan quickly points out where the issues are located which enables our team to quickly address the issues.
Inspecting the field seams based on the drone images becomes a significantly easier task that saves the customer money and provides more flexibility in terms of implementing a solution.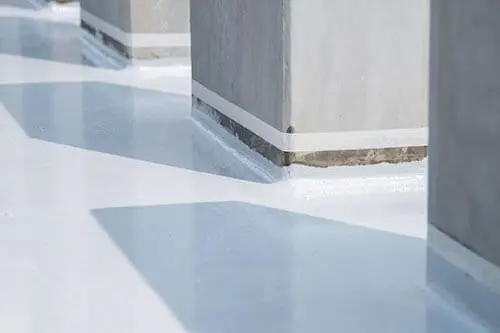 Once all compromised portions of the roof have been addressed, Parsons provides several solutions as an alternative to replacement. In addition to total replacement, we provide intensive repair, cover, and coating options. All these services will significantly extend the life of your commercial roof without the hassle and cost of total replacement.
Parsons Roofing specializes in extending the durability and life of commercial roofs. Contact our team for customized client solutions from a company that you can trust. Request a roof inspection today.