Commercial Roof Leaks were repaired properly by Parsons Roofing Company. We are an Atlanta-based Roofing Contractor offering the best commercial roofing services. One of the most common reasons our team is called out for consultation is that a recently repaired commercial roof is still leaking. These situations most often involve previous roof repair work completed in an over-paced and unprofessional manner.
Here are the most common reasons that recently repaired roofs still have roof leaks. Number six might surprise you!
Roof Leaks – Improper Diagnosis of Leak Location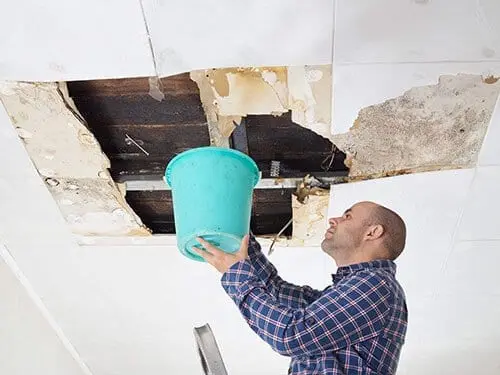 The most common cause of a continued roof leak problem is the result of misdiagnosing the location(s) of the roof leak. An original misdiagnosis results in insufficient roof repairs that do not address the extent of the problem. Parsons Roofing Company employs the newest industry technologies which allow our team to assess roof leak locations the first time around correctly. Our processes save our customers time and money because of our experience and quality work ethic.
Because commercial roof leaks are difficult to identify, our team uses infrared scanning to locate internal areas that have been exposed to moisture accurately. By flying a drone equipped with an infrared camera, we can identify these wet areas through infrared scanning. This method is standard practice from Parsons, and it allows us to make accurate decisions regarding our suggested course of action.
Roof Leaks – Improper Materials Were Used on the Commercial Roof
In many cases, inexperienced crews contracted to repair roof leaks cut corners by using cheaper materials. Often we see tar purchased from home improvement stores used on projects for which it is not a viable solution. Tar, in particular, wears down quickly in the sunlight and rarely works in the long term. This method may save money upfront but ultimately costs the customer down the road when the same problem persists.
Roof Leaks – The Problem Is Not On The Roof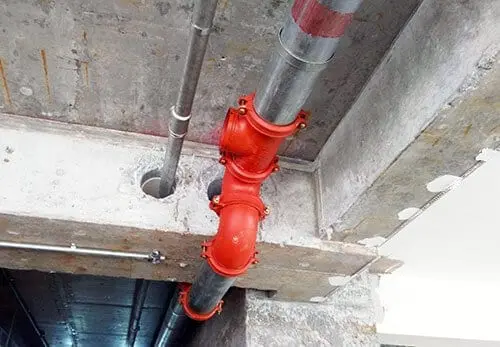 A proper inspection should consist of surveying all possible locations from which the leak could originate. These origins can include pipes above the ceiling, A/C lines, sprinkler systems, and even from exterior walls of the building. We are called out to inspect "roof leaks" quite often when the real problem isn't roof related.
Roof Leaks – Water Always Finds a Way
Sometimes, when a commercial roof leak has been repaired, the specific area that was fixed will divert water away from it rather than allowing moisture to seep in. The water travels in a new direction and can exploit other problematic areas. The best way to solve this is to have a full roof inspection performed to determine all of the possible leaking areas. If all problem areas are addressed, there will rarely be leaks after the roof repair.
Roof Leaks – Settling Of The Building
As buildings age, their foundation can shift. This movement is known as settling. As older buildings begin to settle, the movement causes previous repair work to open up or crack. Though there is no practical measure to reduce the settling of a building, installing a roof maintenance plan can help identify these types of situations proactively.
Roof Leaks – Bullet Holes on the Roof
It may sound crazy, but a common cause of roof leaks in buildings is the result of guns fired into the air! Though we cannot prevent that from happening, we have become well-versed in repairing roof damage caused by desk pops, misfires, and unique forms of celebration.
We've got the pictures to prove it!
The reality is that these types of causes are prevalent in the roofing industry. The best option a customer has is to choose a roofing company that will work diligently and efficiently to ensure they are receiving ultimate roofing service standards. If you have experienced continuous issues with roof leaks, contact our team today for a roof inspection. Our team of experts will provide you with quality roofing service, backed by industry-leading roofing warranty protection.