Top 6 Essential Roof Coating Benefits for Commercial Roofing
Having a quality roof is certainly important. One of the best ways to extend the quality service life of your commercial roof is to apply a silicone coating. Silicone coatings provide roofs with added protection and offer a wide range of additional benefits as well. 
#1 Roof coating Benefits – Cost Savings
Naturally, one of the first things people consider when it's time to restore a commercial roof is the cost. Using a silicone coating is a great option to help save a substantial amount of money, as the material and installation costs tend to be less than most other roofing options.
#2 Roof Coating Benefits – Longevity
Consider all the various elements that your roof has to endure over the course of a year – rain and other inclement weather to debris that lands on the roof – it has to stand up to a lot. One of the best benefits of a silicone coating is that it provides solid protection for roofs against all types of environmental situations. Silicone-coated roofs will last for decades and maintain their durability.
#3 Roof Coating Benefits – Resists UV Rays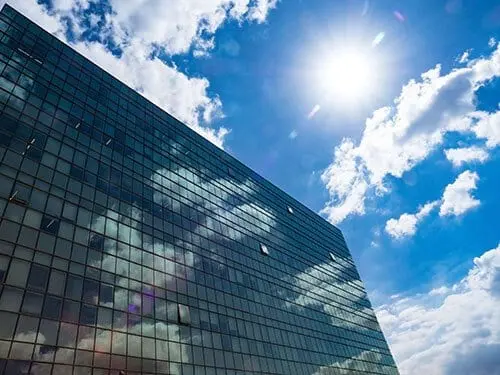 Additionally, you need to consider the amount of sunlight the roof is getting. Many types of materials are going to break down due to the sun's ultraviolet (UV) rays. The roof will need to be replaced if the building is in a location like Atlanta, where it is sunny most of the year.
UV can be highly damaging to many roof materials; however, you will find that this is not the case with silicone. It is UV stable and can last forever without deteriorating. When you compare silicone to other materials, it becomes easy to see why so many building owners are choosing silicone roof coatings. 
#4 Roof Coating Benefits – Energy Savings
Silicone roof coatings are also a way to save on energy costs. As previously mentioned, silicone can stand up to the UV rays of the sun. In fact, when you have a silicone roofing system, it will prevent 98% of the sun's energy from getting through the roof.
In those hot summer months, this means the building is not going to get as hot, so you won't have to run the cooling system as much. Many people will find that they can save quite a bit of money on their cooling costs when they choose this type of roof. 
#5 Roof Coating Benefits – Tax Savings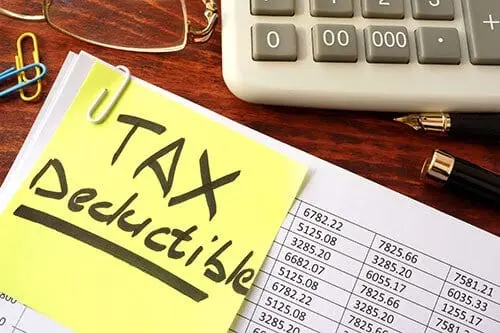 When you use silicone coating applications on your roof, it can qualify as roof maintenance to the IRS. This means that the entire cost of the silicone coating application can be deducted from your taxes for the year, and you can deduct it all at once.
In contrast, other types of roofing systems need to be amortized over time. By installing a silicone roof coating, you save on energy, and the cost of the roof, also you save at tax time. This is a benefit that many people don't realize, but it can be a huge financial win.
*Parsons Roofing does NOT guarantee tax deductions or credits; consult your tax professional for any guidance regarding deductions and credits. 
#6 Roof Coating Benefits – Warranties
Many of the top manufacturers of silicone coatings, such as Firestone Building Products, provide 20-year weathertight warranties for their products. Even though these are durable and long-lasting roofing systems, knowing that there is a 20-year warranty covering the coating is going to provide greater peace of mind.
Having this type of coverage for a roof is yet another great benefit that makes silicone coating an ideal roofing option for many building owners.
Be Sure to Have a Professional Apply the Commercial Roof Coating
Fortunately, the installation process is simple and relatively fast. However, it's not something that you want to do on your own. Instead, you will want to take the time to find a roofing company, like Parsons Roofing Company, that is experienced and able to provide you with high-quality silicone material.
Experienced commercial roofers will not only have the knowledge of how to install the silicone coating properly, but they will also have the tools that are needed. Typically, this type of coating is added using sprayers. Quality roofing contractors are also insured to do the work and only allow trained professionals to do the work on the roof.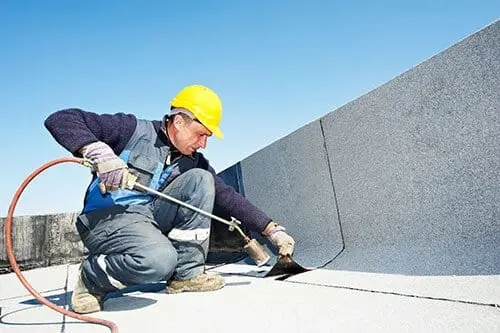 It's always best to leave it to the pros when it comes to roofing; check out our blog for more information about how to hire a roofer you can trust. 
When you work with a professional roofing company, they can make sure that the installation process is done correctly and quickly. If you were still on the fence about getting this type of coating for the roof, the benefits detailed above should help you make your decision. 
Contact Parsons Roofing Company today with any questions you have or to request a roof inspection.