The existing BUR (Built-Up Roof) had to be partially removed due to a support beam that needed to be repaired in the warehouse. 1500 SF was replaced and built back up to the existing roof level. The roof was vacuumed off by Adler Roof Vac before the entire roof was covered with Carlisle Polyiso and 60mil Sureweld TPO. The customer received a 20-yr NDL (No-Dollar-Limit) warranty from Carlisle.
Save with a Commercial Roofing Re-Cover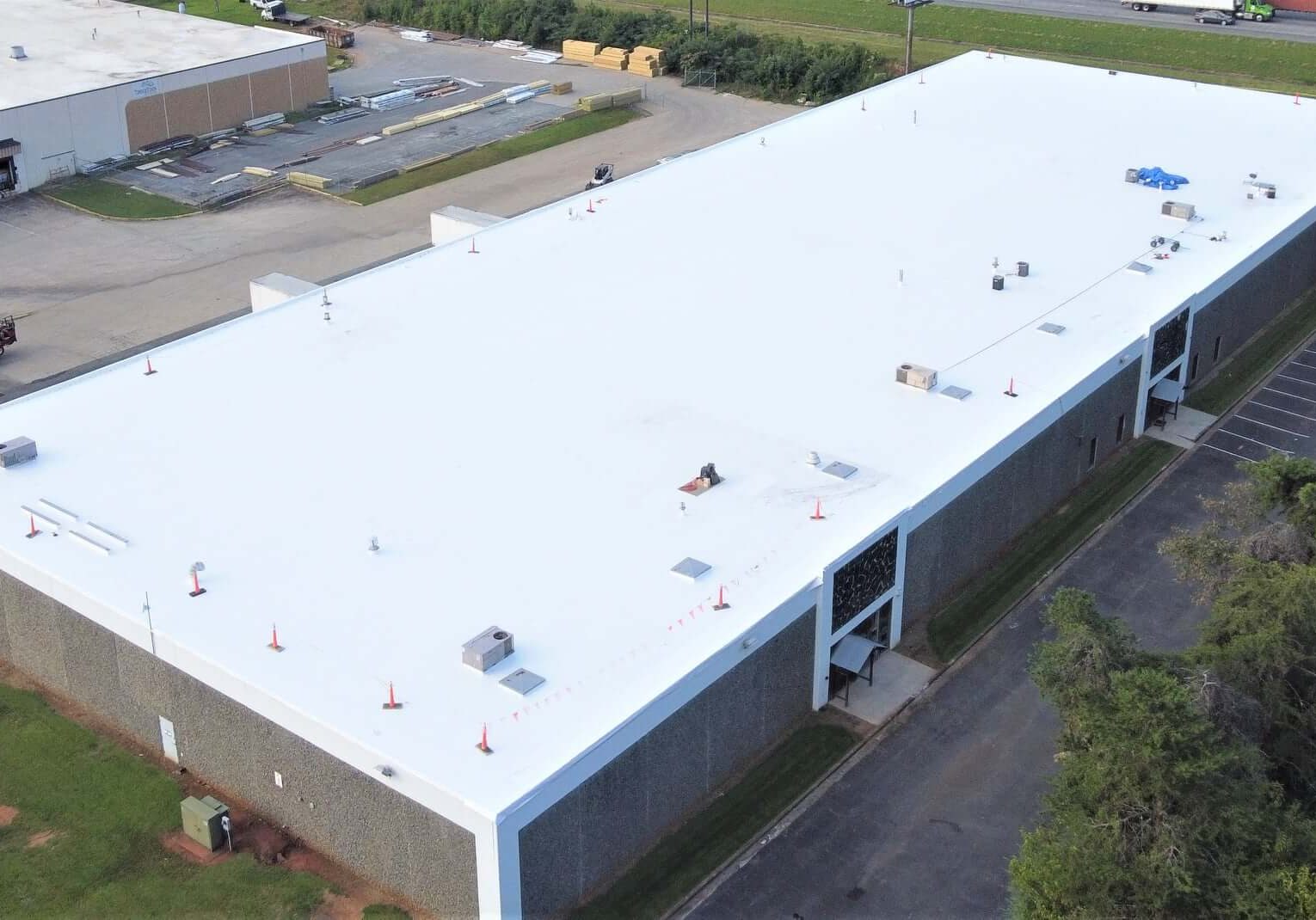 Call for a Roof Inspection:
(678) 756-0224
Commercial Re-Cover Projects
Posts from our resources related to TPO Roofing and Re-covers
Commercial Roofing Re-Cover
Contact our commercial roofing team today for a roof inspection for your Re-Cover roofing project.