River North Modern Residence
River North Modern Residence in Sandy Springs, GA required a roof replacement. The existing residential flat roof was a BUR with a Hydrostop Coating System over the top. Parsons Roofing Company removed the entire roofing system and hauled away all debris. Additionally, a tapered polyiso insulation system and a new 60mil TPO system were also installed by Parsons in place of the old roof. The work came with a warranty from Parsons Roofing Company.
Get a long-lasting Commercial Roof Replacement
Leaks on commercial flat roofs often inspire fear of an immediate replacement in the hearts and minds of property owners. A roof replacement will always be the ideal roofing solution for the longevity of your commercial roof and included roof warranties that vary per manufacturer, such as those offered by Carlisle and John Manville.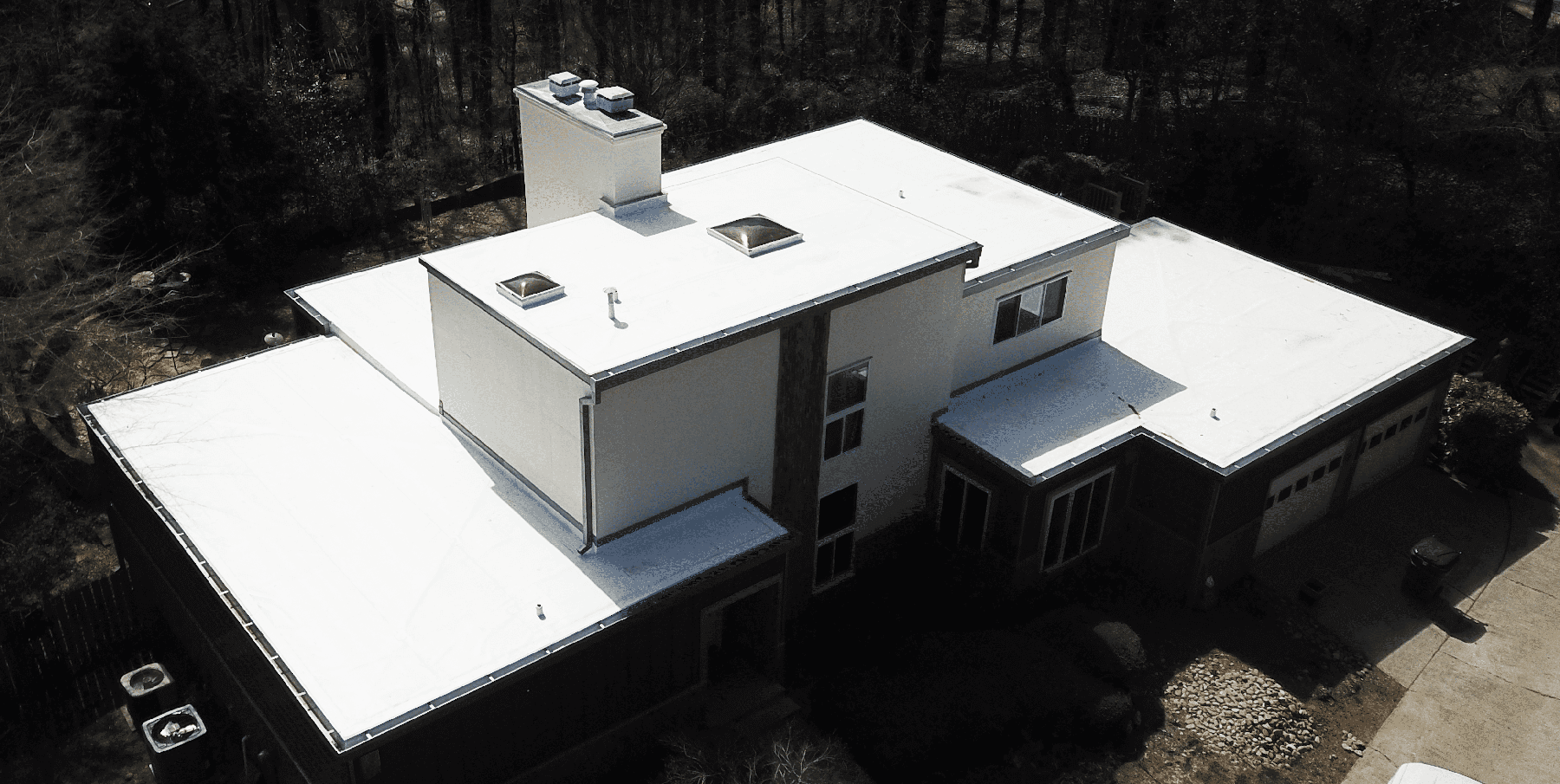 Call for a Roof Inspection:
(678) 756-0224
Commercial Replacement Projects
A few completed Replacement Portfolio projects by Parsons Roofing Company.
Commercial Roofing Replacement
Contact our commercial roofing team today for a roof inspection for your Replacement roofing project.