Initially, we removed the existing ridge vents and installed new steel covers where vents were removed. We also removed and disposed of existing gutters and downspouts. To being the product application, we provided and installed new EPS Square cut flute insulation boards in between ribs. Then, we mechanically attached 1″ polyisocyanurate insulation boards to the existing roof surface. Next, we mechanically attached 60mil Carlisle SureWeld TPO into purlins. We then fully adhered TPO to vertical surfaces with solvent-based bonding adhesive. TPO pipe boots were then installed to all pipes penetrating the roof surface. All penetrations, corners, and T-joints were flashed per the manufacturer's specifications. All seems were welded between membranes with hot air welder and probed for accuracy. New 24GA Steel Kynar-coated 7″ box gutters were then installed, along with new 24GA Steel Kynar-coated 4″x5″ square downspouts.
Save with a Commercial Roofing Re-Cover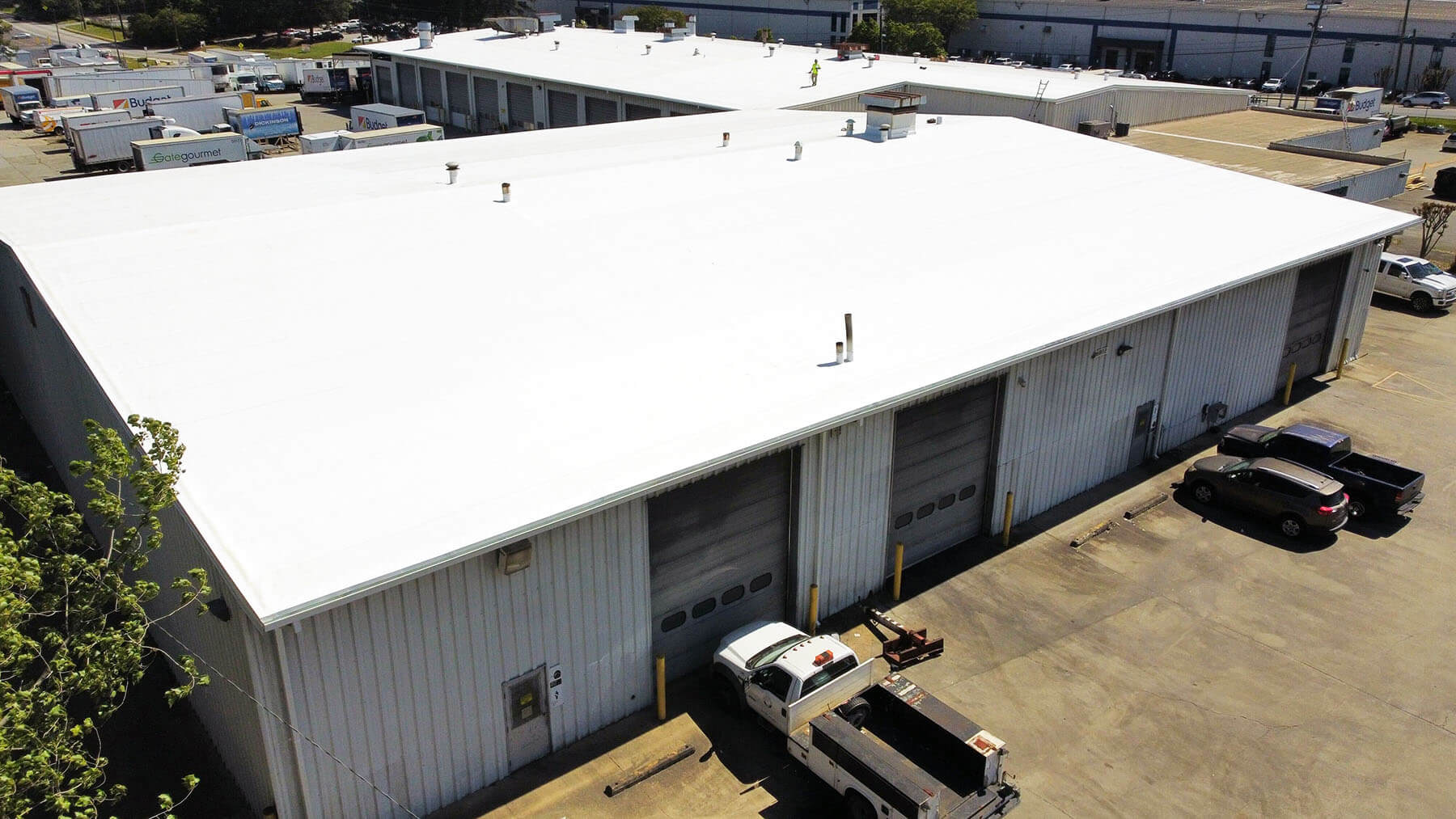 Call for a Roof Inspection:
(678) 756-0224
Commercial Re-Cover Projects
Posts from our resources related to TPO Roofing and Re-covers
Commercial Roofing Re-Cover
Contact our commercial roofing team today for a roof inspection for your Re-Cover roofing project.