Maintaining a commercial roof is crucial for ensuring the longevity and functionality of your building. Regular inspections and repairs can help to prevent costly damage and prolong the life of your roof. In this post, we'll explore some of the critical reasons why commercial roof maintenance is so important.
First and foremost, regular maintenance can help to prevent leaks. Leaks in a commercial roof can cause damage to the interior of your building and create a safety hazard for your employees and customers. By identifying and repairing leaks early on, you can prevent further damage and avoid costly repairs.
Another important aspect of commercial roof maintenance is keeping the roof clear of debris. Debris such as leaves, branches, and trash can accumulate on a commercial roof and cause damage or clog drainage systems. This can lead to water buildup and leaks and can cause damage to the roofing system and the structure underneath.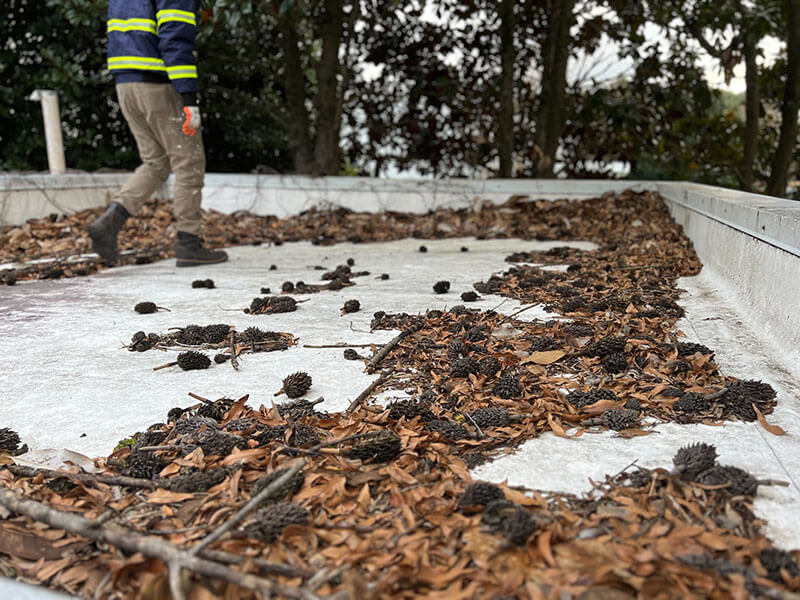 Regular inspections and maintenance can also help to identify potential problems before they become serious issues. For example, a professional roofing contractor can identify areas that are showing signs of wear and tear and make repairs before they become major problems. This can save you money in the long run and prolong the life of your roof.
Additionally, regular maintenance can help to improve the energy efficiency of your building. A well-maintained roof can help to keep your building cooler in the summer and warmer in the winter, which can save you money on energy costs.
Regular cleaning and maintenance of the gutters and downspouts are also important for commercial roofing. Clogged gutters can cause water to back up and damage the roof or the building's interior. A professional roofing contractor can clean and maintain the gutters and downspouts to ensure proper drainage and prevent damage.
Finally, it's important to schedule regular preventive maintenance to ensure that the roof is in good condition. This can include regular inspections, cleaning, and any necessary repairs. A professional roofing contractor can provide a preventive maintenance program that is tailored to the specific needs of your commercial roof.
It is important to note that depending on the type of commercial roofing system you have, the frequency and type of maintenance will vary, a professional roofing contractor can help you to create a maintenance plan that is specific to your roofing system and location.
In conclusion, regular maintenance is crucial for commercial roofs. It can help to prevent leaks and other types of damage, prolong the life of the roof, and improve the energy efficiency of your building. Be sure to schedule regular inspections and maintenance with a professional roofing contractor to ensure the longevity and functionality of your commercial roof."