Agree Realty Tractor Supply
Initially, we removed the existing gutters and downspouts, as well as coping cap. Next, we prepped the existing roof surface for the new roof installation. To begin the product application, we tore out the existing wall and curb flashings, removed satellite dish and platform, as well as discontinued metal pipe along the gutter line. We then furnished and installed 1/2″ fanfold coverboard, mechanically fastened. We also installed tapered cricket insulation at the high sides of RTU's. Next, we furnished and installed white Carlisle 60 mil TPO, mechanically fastened. Perimeter sheets and fingers per the manufacturer's specifications were installed as well. We re-flashed all walls and penetrations per the manufacturer's recommendations. Then, we furnished and installed new 24-gauge coping, edge metal, and counterflashing to match the existing color or selected color from the metal chart. New 24-gauge gutters and downspouts were installed as well. Lastly, we installed a new walk pad on the service sides of RTU's. We then furnished a 20 Year Carlisle Manufacturer's NDL Warranty to the customer.
Save with a Commercial Roofing Re-Cover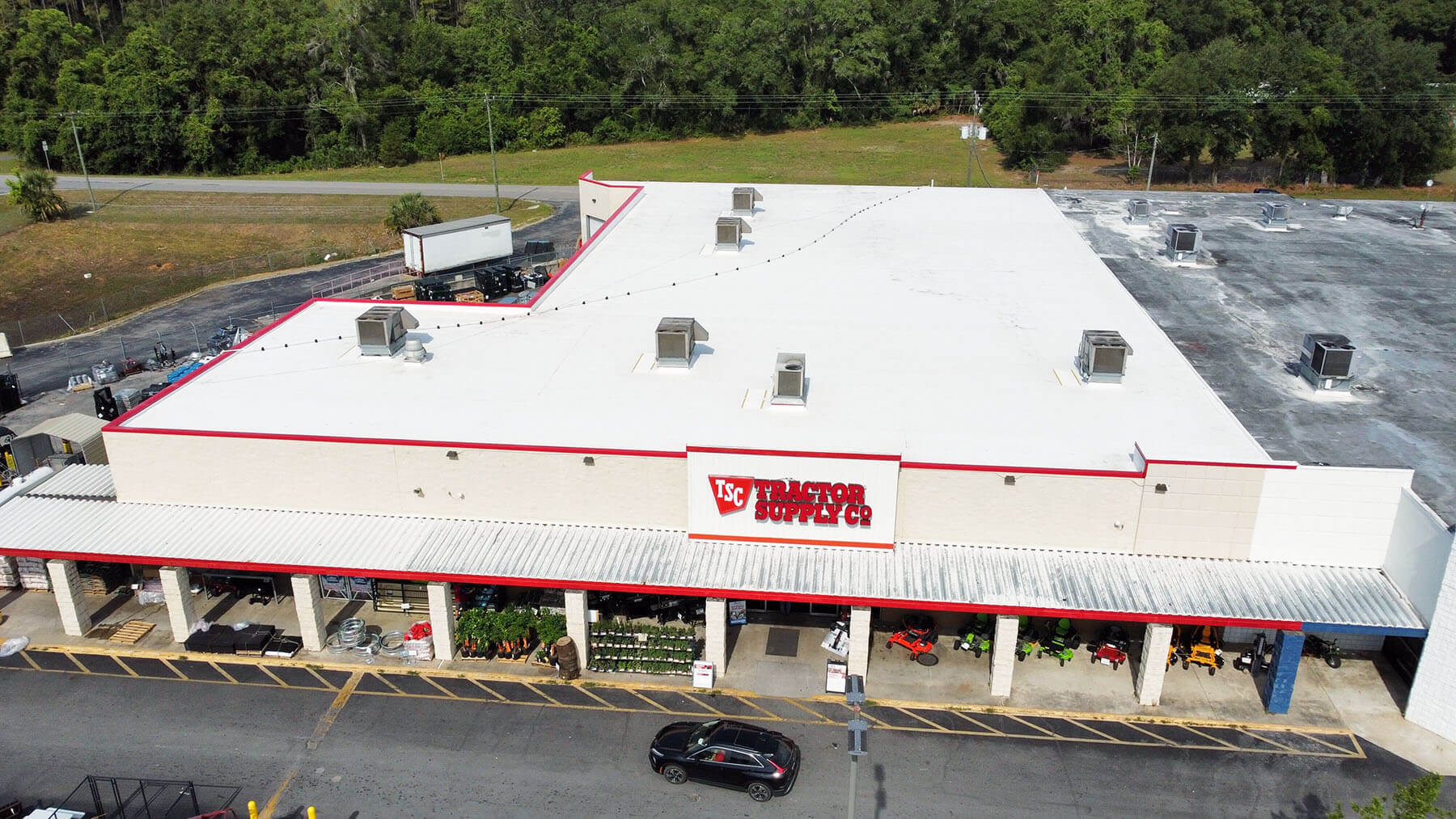 Call for a Roof Inspection:
(678) 756-0224
Commercial Re-Cover Projects
Posts from our resources related to TPO Roofing and Re-covers
Commercial Roofing Re-Cover
Contact our commercial roofing team today for a roof inspection for your Re-Cover roofing project.