Initially, we removed the existing wall and curb flashing to substrate. We then prepper the existing surface for the new roof installation. To begin the product application, we first mechanically attached 1 layer of 1/2″ Fanfold insulation boards to metal roof deck. We then mechanically attached 60mil TPO membrane to roof deck over the insulation boards. We fully adhered TPO to vertical surfaces with solvent-based bonding adhesive. TPO pipe boots were then installed to all pipes penetrating the roof surface. Pourable sealant pockets were installed as well, to all areas where required per manufacturer's specifications. We then installed TPO flashing strips to all curbs. All penetrations, corners, and T-joints were then flashed per the manufacturers specifications. All seams were welded between membranes with hot air welder and probed for accuracy. We then terminated the membrane at non draining edge metal with pressure sensitive cover tape. We also terminated membrane at vertical surfaces per the manufacturer's standards. For the metal installation, we began by installing 24GA steel slip metal underneath existing curb and wall flashing. TPO coated drip edge was then installed at all draining edges. 24GA Kynar-coated steel gravel stop was also installed at all non draining edges. New scuppers were installed. Lastly, we installed new 24GA Kynar-coated double-cleated coping cap.
Save with a Commercial Roofing Re-Cover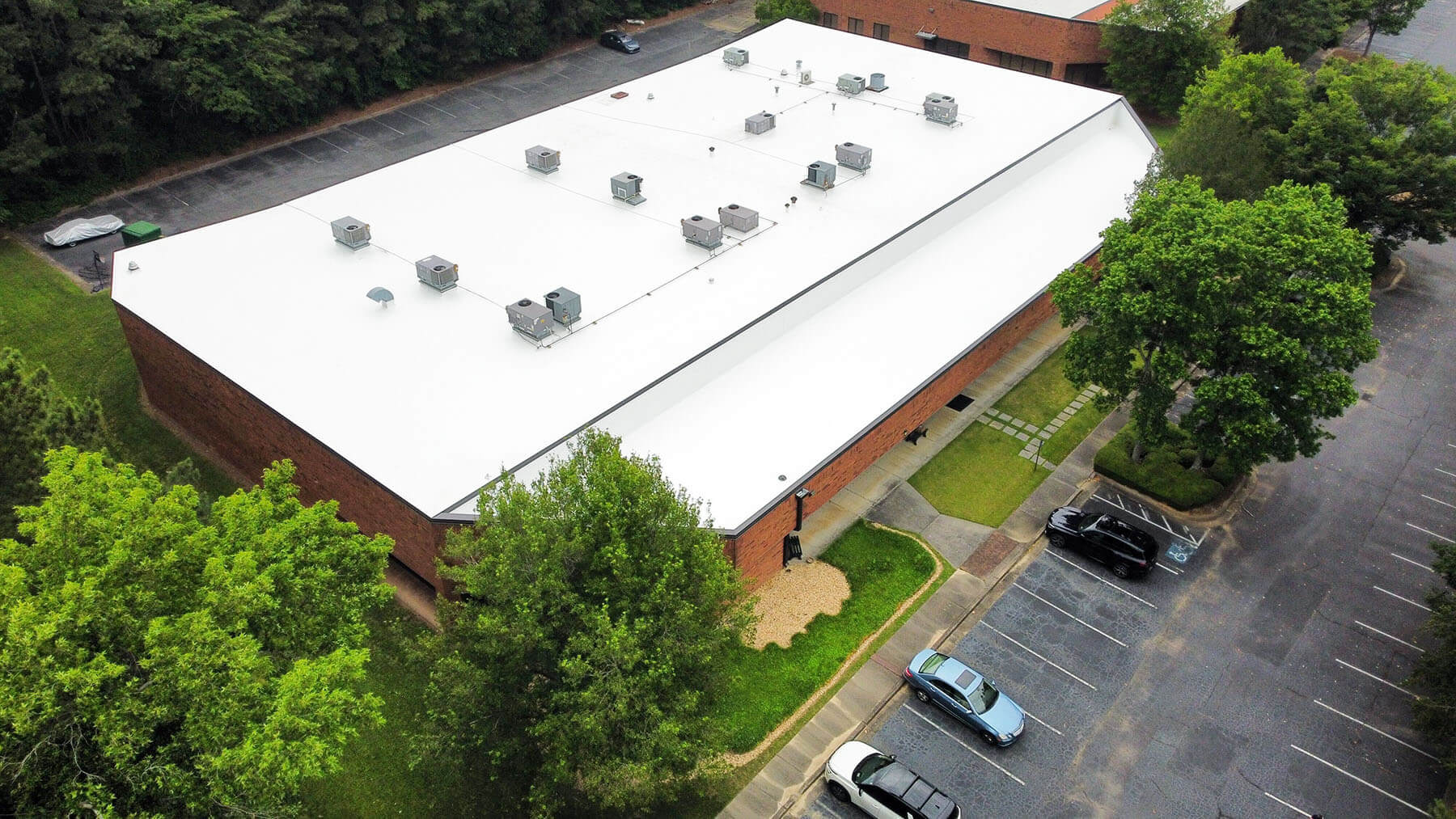 Call for a Roof Inspection:
(678) 756-0224
Commercial Re-Cover Projects
Posts from our resources related to TPO Roofing and Re-covers
Commercial Roofing Re-Cover
Contact our commercial roofing team today for a roof inspection for your Re-Cover roofing project.