Hillview Square Dollar General
A 15-year GACO Silicone coating was applied to the roof. We applied an initial GACO SF-4200 flashing-grade coating to the pipes, vents, curbs, drip edge, large cracks, pitch pockets, & drains. Then 1.75 gallons of GACO S-4200 silicone field-grade coating was applied per square. To complete this job, we applied TPO slip sheets underneath satellite dishes, pipe supports, and loose-laid units. A 2-Year Contractor's Watertight Warranty was included with this job, along with a 50-Year Manufacturer's Product Warranty.
Save money with an enduring roof coating
An excellent low-cost option is restoring a roof with an elastomeric coating. Restorations are fully tax-deductible in a year. Restoration is the most economical way to fully repair a roof and receive a manufacturer's NDL warranty as well.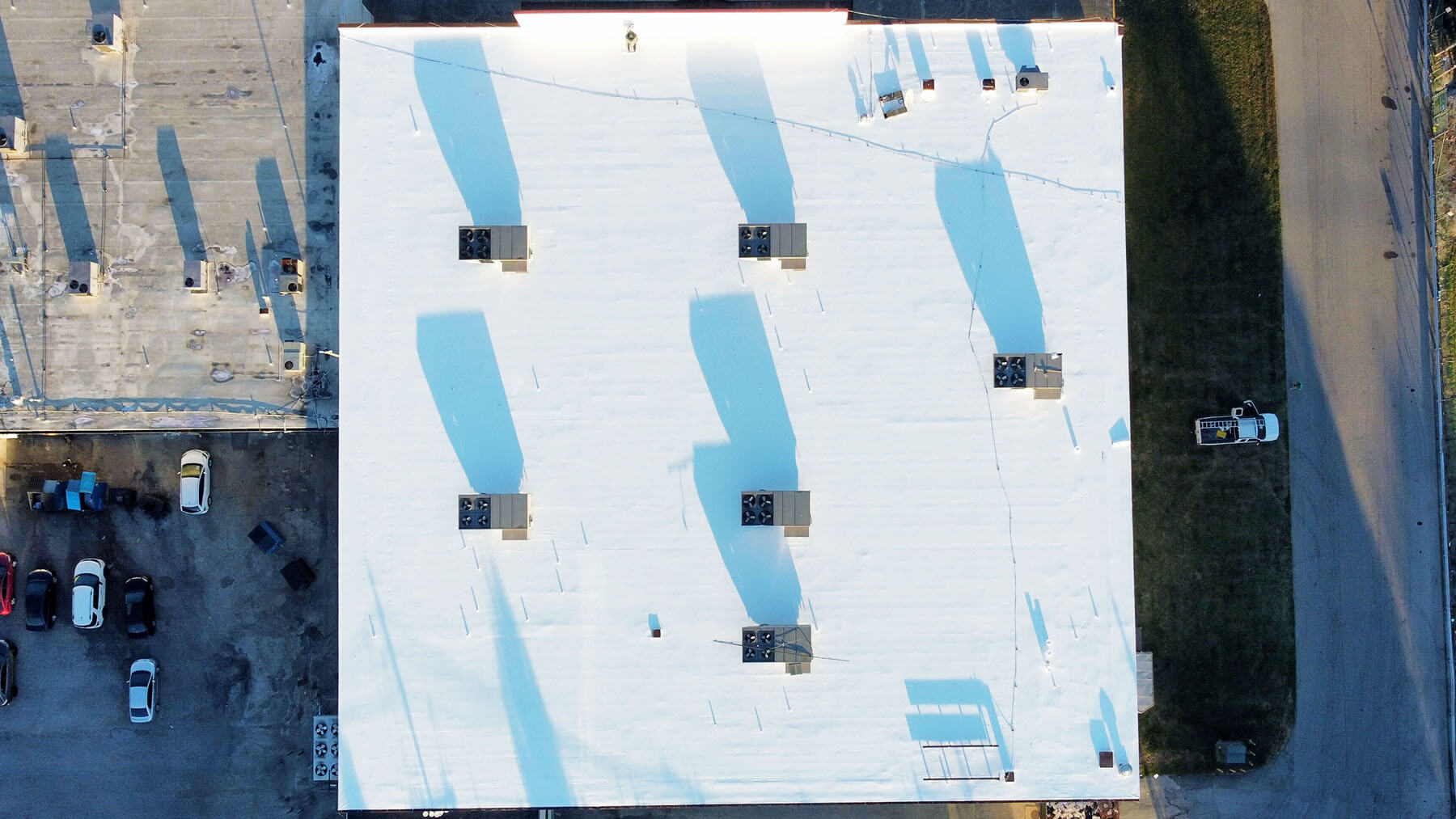 Call for a Roof Inspection:
(678) 756-0224
Commercial Restoration Projects
A few completed Replacement Portfolio projects by Parsons Roofing Company.
Posts from our resources related to Roof Coatings and Roof Restorations
Commercial Roofing Restoration
Contact our commercial roofing team today to request an inspection for your Restoration roofing project.